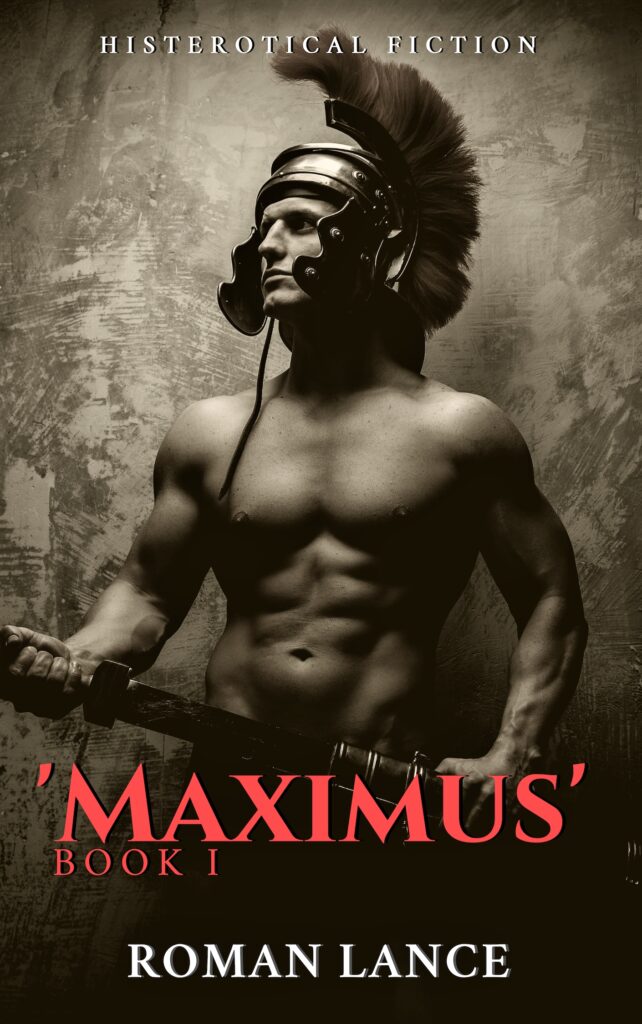 I got the response I did–a much higher social media engagement rate–when I shared the this 'story cover'… it was a test that I accompanied with the following teaser:
18,069 pre-orders for Book One in the new series from international bestselling author Roman Lance.

–About the Story–

In a decade of service to the Empire, Longinus Maximus had defeated Gauls and Goths. And then fought his way from the battlefields of the northern provinces to serve the Empress. After all he had endured, would he survive her passion and the politics in Rome?

Think of it as 'Shades of Bronze' — a mashup of Game of Thrones and Fifty Shades of Grey.

😉 scroll down…

.

.

.

JOKING FOLKS!


But then Dennis Lowery received serious inquiries about him developing the story and series, so he has put this idea/concept into his 'In Development' folder. So, who knows…. it might come to be.