As Rod Stewart sang, "Every picture tells a story don't it?"
From Dennis Lowery - September 6, 2018
They do tell stories and often an image or picture has caught my attention and imagination and soon became one. And I've had some of my readers send me images and ask if I could write something about it for them. On this page, I'll share some of those images, the story origin. Here's a couple: Bear with me--and revisit--as I add more to this page.
More to Come (click to enlarge)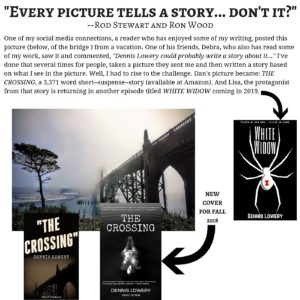 One of my readers sent me a picture of a unique looking tree and challenged me, "What can you write about this tree?" So, I wrote a little story called BORN DIFFERENT.