Adducent is a creative company that provides writing, ghostwriter and ghostwriting, writing improvement, story & book development, and publishing services. We assist people and organizations with their writing needs and find, develop, write, ghostwrite and publish stories and books that are entertaining, enlightening, informative and enjoyable to read. We believe in cause-based stories — nonfiction and fiction — that present compelling messages. Adducent works with clients internationally, and several have appeared on PBS NewsHour, 60 Minutes and MSNBC (and other TV and radio shows nationally and in their local markets).
Our authors and clients are Admirals, Generals, other high-ranking military, CEOs and Senior Executives (including former CEOs, Chairmen, and SVPs of multibillion-dollar NYSE companies), Senators, Foreign Policy & Defense Industry Professionals, Government / Intelligence & Security Agency Professionals, University Professors, Scientists, Doctors, Surgeons, Attorneys, Entrepreneurs and Business Professionals with high standards of quality and expectations. Nine of our clients have done a second and third book with us, and two are on their fourth. And there are too many smaller, short-form projects to count, from developing and crafting from scratch, re-writing and editing existing content for personal or professional bios and profiles, to personal and professional blog content, to periodic content needed for email and newsletter subscribers, social or professional media or for organizational needs. Dennis Lowery, founder, and president of Adducent is also available for story and book development and writing or publishing project management consultation.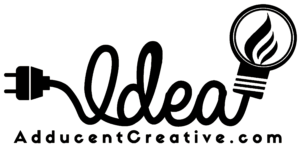 Meet the Team
A former Operations Specialist in the US Navy, he's traveled to dozens of countries while serving in the military, in his business career, and for pleasure. He's given talks in the United States and internationally on business, writing, publishing and the importance and impact of stories on individuals and cultures. He is also a serial entrepreneur who in his 36 years' experience has funded, started, bought and operated a number of businesses in industries ranging from manufacturing, trucking, and logistics to business services. You can read about that and his founding of Adducent in 2000, here.
His professional and creative skills have helped clients turn their knowledge, life experiences and imaginative ideas into compelling and entertaining stories and books. Here's a link to his writer's website.
Karen Lowery
Creative & Production
Karen has worked for Adducent for several years as a freelance editor, writer, research assistant and graphic designer.
She now supervises our story and book interior (bookblock layout and formatting) and cover design and creates the print-ready files uploaded to our production facility.
In college, she majored in Anthropology with a focus on Archaeology and a minor in Asian Studies and attended the University of North Florida's Archaeological Field School. She's done independent studies, including a statistical analysis on a historic graveyard in north Florida and won awards at UNF's Sociology and Anthropology Symposium. She's presented at two university symposiums and at the 63rd meeting of the Florida Anthropological Society.