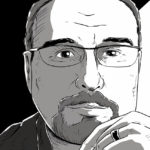 Adducent (my company) is not an agency. I work directly with my writing and ghostwriting clients. Here are the types of client's I've worked with.
I've ghostwritten, as a writer for hire: Memoirs, Creative Nonfiction, Nonfiction and Fiction (novels and short stories) for clients. My clients retain (own) all rights to the work and may take the manuscript I create for them and present to an agent, publisher or for self-publication.
Here's a comparison (and explanation) of Creative Nonfiction & Nonfiction (an important distinction for those interested in writing their memoir or an autobiography).
The cost of hiring a ghostwriter varies… my fees are reasonable (defined by the Writer's Market guide, see the top of page 73 in that guide).
Important Note: As a professional writer for hire and ghostwriter, I've worked on many types of writing projects (large and small). And there are many great stories to be written, but I can only take on projects with clients who can afford my fee (which is paid in installments). I do not work on projects where payment is based on book sales or royalties. Further below are my rates.
I'm very good at what I do, but don't just take my word. See reader and client comments here. There are a lot of writers out there but when you factor in overall experience, knowledge, capability, and professionalism (responsiveness, work ethic and reliability)… the field of choices narrows dramatically. And that is where a discerning person finds the right professional for their book project. Many have found me (and my company) to be their preferred solution for writing assistance, story and book development, and publishing services.
I'm based in Florida (United States), travel as may be required for projects, and have clients across America and internationally. I've worked with clients in the United Kingdom, Europe, Middle East, Japan, New Zealand, and Canada. For work and pleasure, I've traveled to 48 of the United States and 36 countries (with more to come) and visited several World Heritage Sites of special cultural, historical or physical significance.
I've also worked with three clients whose native language is other than English. This poses special challenges to writers and ghostwriters, but again, breadth of experience helps: I turned their stories into readable and compelling books.
I've given talks across the United States and internationally in Toronto, London and in Muscat, Oman on writing, publishing and the importance and impact of stories on individuals and cultures.
I'm a veteran of the United States Navy and a member of the Military Writers Society of America.
According to a New York Times article, "On any given week, up to half of the books on any nonfiction best-seller list are written by someone other than the name on the book." [Note: Many fiction authors also use ghostwriters and co-authors to produce work under their name.]
Not everyone has the time to sit down and write a book and not every person with great experience, knowledge, information, and stories to share is a skilled writer. But that doesn't mean their experience, knowledge, and story shouldn't or can't be written. That's where a co-author or ghostwriter, a writer for hire or freelance writer comes in. I use the following process:
Working with the materials they provide (records, journals, notes, letters etc.).
Planned interviews with the client based on appropriate topics to support their story development.
The client dictating their thoughts, remembrances, stories and sending to as a digital file we then transcribe.
Our Client Dictation Services where we set up a special phone number for the client (private and exclusively for their use). They can use it to call in and dictate their information directly from their phone. Then we download the file from each session for its transcription.
NONFICTION – Varies and can range from info products, social media and articles of as little as 500 words to full-scope books of 50,000 words or more.
VIGNETTES  /  MEMOIRS – Varies and can range from 500 words to 100,000 words plus.
RATES
Long-form Straight Nonfiction / Memoir starts @ $0.425 (forty-two and a half cents) per word.
Long-form Creative Nonfiction / Memoir starts @ $0.45 (forty-five cents) per word.
Short-form work rates have to be determined but will not be lower than the above (which are based on project higher word count).
Compare Straight Nonfiction to Creative Nonfiction
FICTION
Novel – over 40,000 words
Novella – from 17,500 to 40,000 words
Novelette – from 7,500 to 17,500 words
Short Story – under 7,500 words
Flashfiction – under 1,000 words
RATES
Long-form starts @ $0.50 (fifty cents) per word.
Short-form work rates have to be determined but will not be lower than the above (which are based on project higher word count).
Ready to find out more?